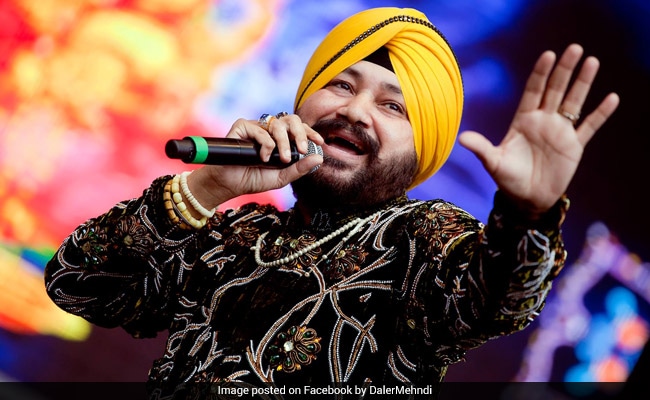 New Delhi:
Singer Daler Mehndi has thanked Prince Harry for mentioning him in his memoir 'Backup' and how his songs helped the Duke of Sussex when he 'felt lonely and separated' from his family.
Just a tweet about Prince Harry kicking back Daler Mehndi's song is a big parody.
Daler Mehndi didn't seem to know, even a day after he tweeted his thanks.
"I am grateful for the blessings of Guru Nanak, my parents. I have created a unique style of pop folk folk music. Love you Prince Harry! God bless you. Thank you for helping you with my music," the Punjabi singer tweeted The post reads that it has a screenshot of a hilarious tweet saying that Prince Harry mentioned a Daler Mehndi song in his memoir.
Thanks to the blessings of Guru Nanak and my parents, I have created a unique style of pop folk folk music.
Love you Prince Harry! God bless you and thank you for helping me with my music.@TeamSussexpic.twitter.com/r2mRU0mn6U

– Dalermehndi (@dalermehndi) January 20, 2023
Many people commented that they didn't want to tell the singer he was in love with a fake tweet because it would upset him.
Others said Daler Mehndi probably knew it was a fake tweet and he was just cooperating because he added more tweets about his career to the post.
"In 1995 I made Bolo Tara Ra. My fans made it a super hit. Today in 2023 Team India made it their victory song jeet ke bolo tara ra ra. Can't thank Baba Nanak enough, ' the singer tweeted in the same thread.
Some Twitter users debated among themselves whether they should tell the singer it was a fake tweet.
"I don't think we should tell him. It was the cutest acceptance speech ever," said freelance columnist Jas Oberoi.
After months of anticipation and a full-blown publicity blitz, Prince Harry's new book, The Standby, went on sale last week, and royal insiders pushed back at his revelations.
In "Backup," Prince Harry portrays his 74-year-old father as an emotionally handicapped man, the victim of brutal childhood bullying.
Featured Video of the Day
Davos agenda: Does India have enough women in leadership positions?